Faux Canvas Printing & Framing
As an alternative to canvas printing you can have your photos professionally reproduced and box-framed on a faux canvas material and they will be ready the next day.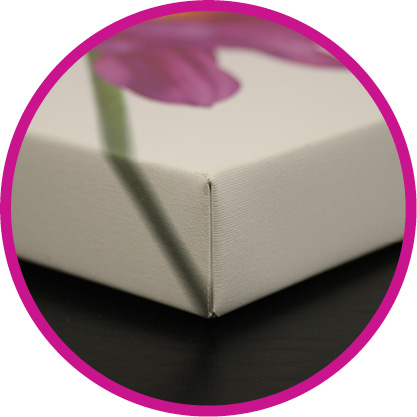 Easily turn your favourite photos into wall art. Your photo print is wrapped around a lightweight 1.4" (35mm) deep cardboard frame to create a unique "gallery-wrapped" look. Arrives ready to easily hang in any room of your home.
It's easy to order...
It is as easy as coming in to your local Warehouse Stationery store with your image on any device, such as a phone or USB memory stick and we will do the rest. Choose the size you want and we will set the printing and framing process in progress. You should then be able to return to the store and collect your framed faux canvas the next business day.
Note on image quality and resolution
Make sure that the images you choose to be printed are of a high enough resolution and quality. Images taken from the internet or some mobile devices can be too small and not reproduce well when enlarged on a canvas print. Please ask a team member for advice.
---
Note: These prints are printed on a paper like material that is prepared in such a way to look and feel like canvas. It does not have all the same properties as real canvas used on the canvas printing and framing.
Faux Canvas Printing & Framing Prices
| Size | Price (Assembled) |
| --- | --- |
| 12x12 (30 by 30 cm) | $35.00 |
| 12x16 (30 by 40 cm) | $39.00 |
| 16x20 (40 by 50 cm) | $49.00 |
| 20x30 (50 by 76 cm) | $79.00 |
---
Note: All prices displayed are in New Zealand (NZD) dollars and are GST inclusive.