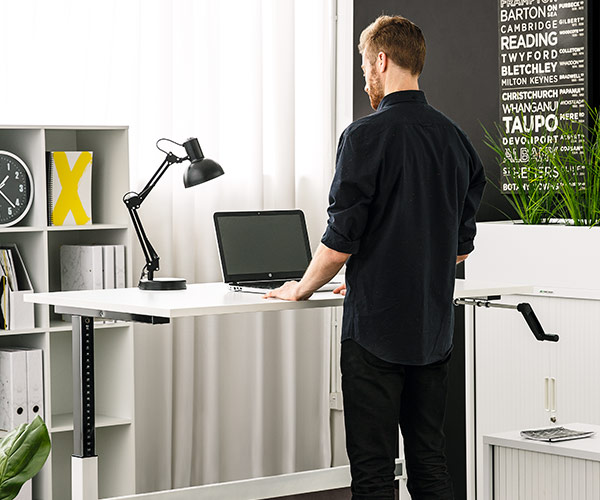 HEIGHT ADJUSTABLE PACKAGE
Ergonomic products such as the Cubit height adjustable desks are a great way of looking after your health and well-being while you work. Paired with modern furniture from the Precision range and a stylish Brava Mercator lamp, your space will be simple, functional and clean.
ZEALAND PACKAGE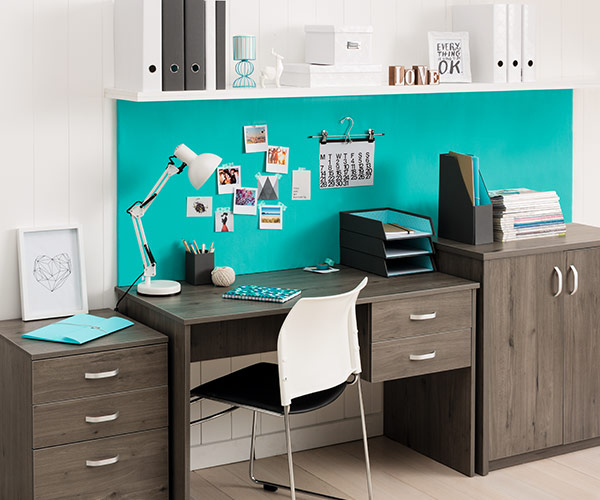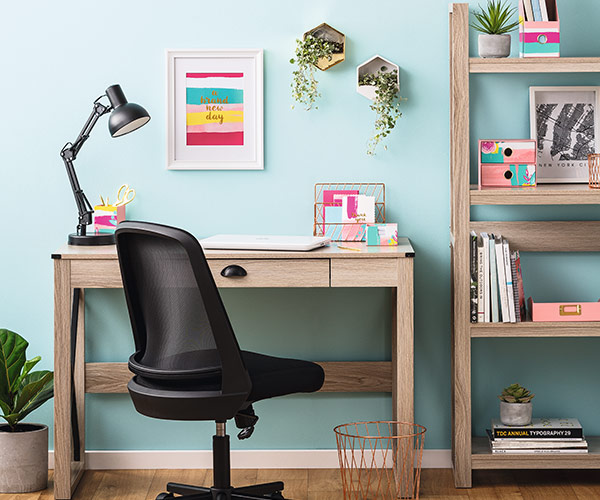 HOME OFFICE PACKAGE
This matching Bedford desk and bookcase will make the most of your space. The setup is both compact and practical. The black of the Modena Meshback chair matches the desk and bookcase edging and struts, creating an easily achieved cohesive look.
STUDENT PACKAGE
Reminiscent of the classic school desk, but now with a modern twist, the compact Workspace Moda is perfect for any student bedroom. This charming and practical desk is highly functional and requires a limited amount of floor space. The Workspace Moda can be set up with the bookcase conveniently on either side, and is perfectly complemented with the eye-catching and super comfortable bright blue Workspace Luca chair and matching Mercator Ricco desk lamp.