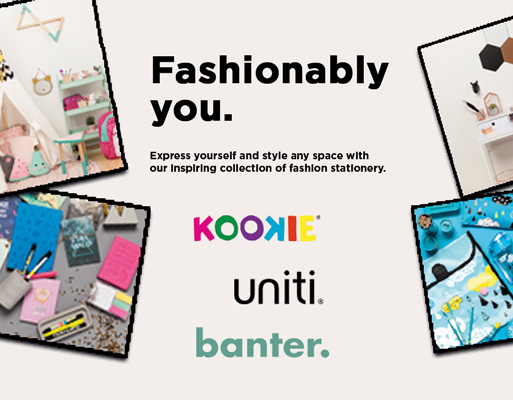 For the love of Stationery!
We love stationery, like seriously – to the moon and back.
That's why we are always keeping an eye out for what's in trend, and move on from what is so yesterday, so you can always have the latest, up to date, and trendy lines. Whether you are the vibrant, colourful, full of fun personality, the edgy, hip and cool persona, or are someone sophisticated that's always gorgeously organised, we have something for everyone with our fashionery collections – Kookie, Banter, and Uniti.

What do you say about on trend fashion stationery without the price tag? Come, explore our various affordable collection and we are sure you'll find something that you love.