Post-It Pop-Up Notes 76mm x 76mm Canary Yellow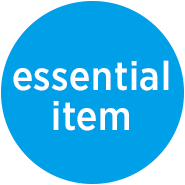 Details
https://www.warehousestationery.co.nz/product/W1687139.html
THIS IS AN ESSENTIAL ITEM WE CAN DELIVER DURING LOCKDOWN.
Product Actions
---
Product Description
ESSENTIAL ITEM: This product has been identified AS an essential item during COVID-19 and therefore WE ARE ABLE TO DELIVER it to you during the lockdown period.
Size: 73 x 73mm. The unique design of Post-it Pop-up Notes allows the notes to pop-up one at a time down to the very last one, providing a fun, funky and practical note solution.
Features & Benefits
73 x 73mm
100 notes per pad
Yellow
Unique design of Post-it Pop-up Notes allows the notes to po
Yellow
Provides a fun, funky and practical note solution