Microsoft Sculpt Comfort Desktop Black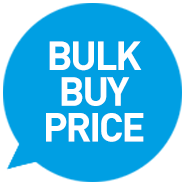 Details
https://www.warehousestationery.co.nz/product/W1869841.html
Buy 3 or more of Microsoft Sculpt Comfort Desktop Black for $99 each
$5 off for every $50 spent on items up to $2000 | Online purchase only
Conditions Apply
$5 off for every $50 spent on items up to $2000 | Online purchase only
Online only. $5 off every $50 spent on items up to $2000. Excludes: All services, fotofinish, wsprint, printicular, insurance policies, freight, hireage, repairs, donations, gift vouchers, prepaid postal, phone top-ups, phone cards, phone connection packs, phone plans, sim cards, Schooltex, Apple, Chromebooks, Cricut, all software, all gaming consoles, gaming accessories, gaming games, and clearance
-
Product Actions
Product Description
Maximum comfort, customized for you, with its contoured design, customizable features that easily adjust to your needs, and a specially designed, right-handed mouse, Sculpt Comfort Desktop transforms the way you use a keyboard and mouse. It helps you keep your wrists in a neutral position, while providing functionality and shortcuts that improve typing efficiency. Modern modular design The sleek design and comfort curve layout keep keys within easy reach, while straightening wrists with ergonomic palm support that protects against inflammation and repetitive stress injuries. The split spacebar offers new backspace functionality to help you make the most of your keystrokes. Tight workspace? Sculpt Comfort Desktop can be easily customized to save space, and offer a more compact look, by detaching the palm rest. Windows 8 integration Sculpt Comfort Desktop perfectly integrates with Windows 8. The keyboard hotkeys provide shortcuts to the most commonly used keyboard functions. The Windows Touch tab, a touch-sensitive strip located on the side of the mouse, enables you to take advantage of swiping functionality as you navigate the Start screen
Features & Benefits
BlueTrack technology works on virtually any surface
Split spacebar with backspace functionality
Right-handed mouse
Provides convenient access
to commonly used Windows 8 functions
Detachable palm rest
Contoured design promotes a natural wrist position and puts keys within easy reach
Scroll left, right, front and back. Quickly navigate all of your projects with speed and efficiency
1 Year Warranty
Strangely hard to adjust to, and the mouse is giving up...
After several decades using a flat/banked/straight keyboard, I thought this wouldn't be too much of a deal, but after six months I still can't get the second A of a word on the first attempt - clearly I am a light typer with my left pinky.

As for the mouse, the microswitch under the left mouse button alternates between working every other press and working twice on random presses, doesn't stay engaged when dragging the mouse across the desk. Not what is needed when doing fiddly intricate design work.

Going back to the 10-year old Logitech keyboard and mouse that thankfully I had the foresight to stick in a cupboard and not send off to the local op shop...