Tech.Inc 16GB USB Flash Drive Black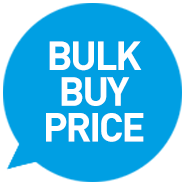 Details
https://www.warehousestationery.co.nz/product/W1938430.html
Buy 10 or more of Tech.Inc 16GB USB Flash Drive for $9 each
$5 off for every $50 spent on items up to $2000 | Online purchase only
Conditions Apply
$5 off for every $50 spent on items up to $2000 | Online purchase only
Online only. $5 off every $50 spent on items up to $2000. Excludes: All services, fotofinish, wsprint, printicular, insurance policies, freight, hireage, repairs, donations, gift vouchers, prepaid postal, phone top-ups, phone cards, phone connection packs, phone plans, sim cards, Schooltex, Apple, Chromebooks, Cricut, all software, all gaming consoles, gaming accessories, gaming games, and clearance
-
Product Actions
---
Product Description
USB flash drive with 16gb capacity and cap enclosure. The actual usable capacity may vary due to formatting and other functions.
Tech.Inc a quality brand you can trust, includes 2 year warranty!
Packaging Reduction
This product has less waste packaging so you can shop to fill your home, not your rubbish bin.