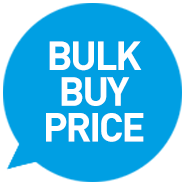 Details
https://www.warehousestationery.co.nz/product/W2213294.html
Buy 5 or more of Impact Tac 75g White for $3.59 each
Product Actions
Features & Benefits
75g
White
School and office essentials
Terrible stuff, only used 4 tacs and the rest had dried up and not sticky anymore. Bought others before and its still sticky while this one has dried up.
Zara
I love this because it is so useful and it is also reusable. You can use it for playing, cleaning, sticking notes and papers on walls or anywhere as it comes out very easily. I even colour it to make it fun to play with!! It is just great. People may have different opinions though!.!.!.!
Avoid at all costs
Terrible stuff. Doesn't stick properly, stuff falls off walls. Save yourself the frustration and just go straight to tried and true Blu Tak.