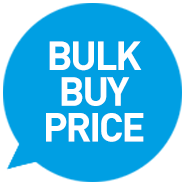 Details
https://www.warehousestationery.co.nz/product/W2213294.html
Buy 5 or more of Impact Tac 75g White for $3.59 each
Sitewide Spend and Save - get $5 off every $50 you spend
Conditions Apply
Sitewide Spend and Save - get $5 off every $50 you spend
Exclusions: Online Only up to $2,000, gift vouchers, freight, hireage, repairs, donations, phone top-ups, phone cards, prepaid postal, Apple, television, whiteware, Clearance and insurance policies.
-
Product Actions
---
Features & Benefits
75g
White
School and office essentials
Avoid at all costs
Terrible stuff. Doesn't stick properly, stuff falls off walls. Save yourself the frustration and just go straight to tried and true Blu Tak.