WS Whiteboard Markers Fine 4 Pack Assorted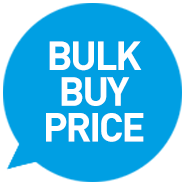 Details
https://www.warehousestationery.co.nz/product/W2213363.html
Product Actions
---
Product Description
This WS Whiteboard Marker pack offers a fine bullet tip in 4 assorted colours.
Forest Stewardship Council
Choosing Forest Stewardship Council (FSC) wood and paper products means not harming the worlds forests.
Features & Benefits
4 Pack
Assorted colours
Fine bullet tip
Dry erase
Note ideal for whiteboards
These markers really is hard to wipe clear from the whiteboard I also bought from WS. Even using the WS whiteboard spray (cleaner) and eraser it still left a smeared look. We wont be using these on our whiteboards.
Still using them after continuous use
December 1, 2018
Purchased
over 4 years ago
You get what you pay for.
November 6, 2018
Purchased
over 3 years ago