WS Whiteboard Markers Fine 2 Pack Black
NOW $3.50
Offer Ends: 15/02/2022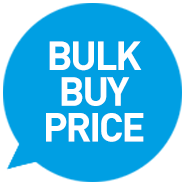 Details
https://www.warehousestationery.co.nz/product/W2213364.html
NOW $3.50
Offer Ends: 15/02/2022
$5 off for every $50 spent on items up to $2000 | Online purchase only
Conditions Apply
$5 off for every $50 spent on items up to $2000 | Online purchase only
Online only. $5 off every $50 spent on items up to $2000. Excludes: Clearance, gift vouchers, freight, hireage, repairs, donations, phone top-ups, phone cards, prepaid postal, Apple, Chromebooks, Software, all gaming consoles, accessories and games, fotofinish, wsprint, printicular, school packs and insurance policies.
-
Product Actions
---
Product Description
WS Whiteboard Markers Fine 2 Pack Black
Great
THese were affordable and work great. I have no idea where my whiteboard pens go but they seem to disappear I buy my own for work, so that I can keep them in my pencil case without having to be LEFT without one
September 18, 2019
Purchased
over 4 years ago
This is great!
This is a great whiteboard marker! Lasts longer than my other markers.