Maped Compass Study With Mech Pencil Multi-Coloured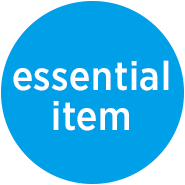 Details
https://www.warehousestationery.co.nz/product/W2262417.html
THIS IS AN ESSENTIAL ITEM WE CAN DELIVER DURING LOCKDOWN.
Product Actions
---
Product Description
ESSENTIAL ITEM: This product has been identified AS an essential item during COVID-19 and therefore WE ARE ABLE TO DELIVER it to you during the lockdown period.
Maped's study compass provides accurate and precise measurements, durable and reliable compass for the classroom environment.
Features & Benefits
Assorted colours
Utilises 5mm Pencil Leads
Single pack
Durable and reliable compass for the classroom environment