Clever Kiwi My Writing Book 2 Multi-Coloured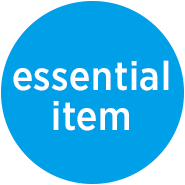 Details
https://www.warehousestationery.co.nz/product/W1350385.html
THIS IS AN ESSENTIAL ITEM WE CAN DELIVER DURING LOCKDOWN.
Product Actions
---
Product Description
ESSENTIAL ITEM: This product has been identified AS an essential item during COVID-19 and therefore WE ARE ABLE TO DELIVER it to you during the lockdown period.
Contains beautifully illustrated useful resource material to assist pupils in learning to write in an interesting and accurate way. Reference to types of writing text, narrative, persuasive etc; how words work (pronoun, adjective, noun, etc); a writing checklist (planning, drafting, etc); punctuation reminders; definitions of similes, antonyms, metaphors, synonyms; definitions and examples of homonyms, synonyms and antonyms etc; my very own word list.

Features & Benefits
1B5 Book
64 pages
80 GSM
9mm
My Literacy book 2 equivalent