About Us
We're here to make things easy for you.
Warehouse Stationery has been getting Kiwis ready for school, study, work, and creative activities for more than 30 years.
Behind the scenes and in our stores we have a huge team whose job is to get the things you need, at competitive prices, so you can get the small stuff right. Because it's those little wins strung together that make the biggest differences for learning, creating, and working.
To make it all click, we're your one-stop shop for everything you need to make that happen, from office and school supplies to technology, printing essentials, art and craft equipment, office consumables, plus our pretty neat – and very extensive – range of print and copy solutions. (Including our ever popular personalised gifts!)
You'll find our stores up and down Aotearoa (including some special ones nested inside The Warehouse) and, of course, this very website where you can shop at your leisure and have it come to you direct, or by Click & Collect if you choose.
If you're a business customer looking to make the most of your time and money, do your finance department a favour (or yourself if you're a sole trader) and check out BizRewards, our way of rewarding you for doing your business shopping with us.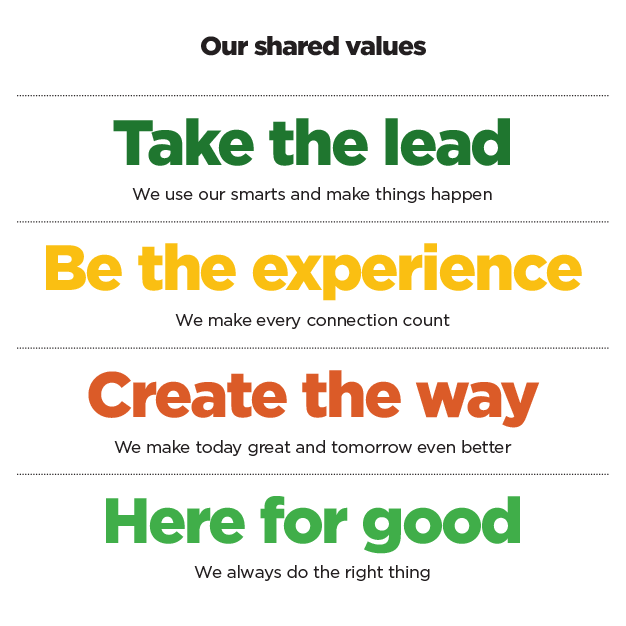 Retail Employer of the year (Medium category).

IBM Kenexa Best Workplaces Awards in Enterprise Workplace (750 or more employees) - Finalist

Launch of the art and creativity club - Inspiration Station.

No.1 in Back to School products.

Expanded our soft plastics recycling programme to Hamilton and Canterbury.
Retail Employer of the year (Medium category)

IBM Kenexa Best Workplaces Awards in Customer Engagement - Finalist

Continue to be No.1 in Back to School products.

First Warehouse Stationery stores opened within The Warehouse store, providing the same Warehouse Stationery team, with extended hours and providing convenience with the option to shop ranges from both The Warehouse and Warehouse Stationery.

Combining Warehouse Stationery and The Warehouse under one roof at the Airport and Rolleston in Canterbury.
No.1 in Back to School products

Introduced personalisation into the Wairau store.

Expanded Store-within-a-store concept to Glenfield in Auckland, Te Rapa in Hamilton and Fraser Cove in Tauranga.
Relaunched the art and creativity club – Inspiration Station.

In February, Warehouse Stationery broke the Back to School fundraiser record, raising more than $80,000 for families who turn to Salvation Army and struggle with the costs associated with back to school.

Launched 5 more Warehouse Stationery Ltd stores within The Warehouse as of June 2019.

In July we launched our first Warehouse Stationery Business Hub store to make it even easier for our business customers to shop with us.
Warehouse Stationery's continued commitment to play our part by taking responsibility for the impact we have on the environment and steer a path for others to follow, saw the first-to-market launch of Wheat Paper, one of the most environmentally friendly copy papers in New Zealand.

Warehouse Stationery opened a new store-within-a-store at The Warehouse Lunn Avenue in May.

Warehouse Stationery launched The Small Business Shout Out to celebrate and show our support for the small businesses that drive our economy.
Need Assistance? Our Customer Services team can help:
Call 0800 222 246 (toll free) 8.00am – 6.00pm Monday to Friday