Crayola My First Washable Round Nib Markers 8 Pack 8 Pack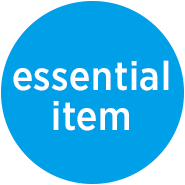 Details
https://www.warehousestationery.co.nz/product/W1688019.html
THIS IS AN ESSENTIAL ITEM WE CAN DELIVER DURING LOCKDOWN.
Product Actions
---
Product Description
ESSENTIAL ITEM: This product has been identified AS an essential item during COVID-19 and therefore WE ARE ABLE TO DELIVER it to you during the lockdown period.
Contemporary and affordable craft accessories to release your creativity and fun. The Crayola My First Washable Round Nib Markers 8 Pack.