WS File Fasteners 80mm Prong 2 Pieces 50 Pack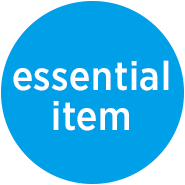 Details
https://www.warehousestationery.co.nz/product/W2213397.html
THIS IS AN ESSENTIAL ITEM WE CAN DELIVER DURING LOCKDOWN.
Buy 5 or more of Impact File Fasteners 80mm Prong 2 Pieces 50 Pack for $8.99 each
Product Actions
---
Product Description
ESSENTIAL ITEM: This product has been identified AS an essential item during COVID-19 and therefore WE ARE ABLE TO DELIVER it to you during the lockdown period.
These 3 piece fasteners will keep your documents together. Made from durable, flexible steel that lets you use then multiple times. Use with Manilla folders or on their own. Great for school projects, at home or in the office. Fasteners hold up to 300 sheets of 80gsm paper.
Features & Benefits
50 Pack
3 Piece Fasteners
80mm prong