Post-It Super Sticky Notes 76mm x 76mm Rio De Janiero Collection 5 Pack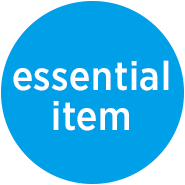 Details
https://www.warehousestationery.co.nz/product/W2213705.html
THIS IS AN ESSENTIAL ITEM WE CAN DELIVER DURING LOCKDOWN.
Buy 5 or more of Post-It Super Sticky Notes 76mm x 76mm Rio De Janiero Collec for $17.99 each
Product Actions
---
Product Description
ESSENTIAL ITEM: This product has been identified AS an essential item during COVID-19 and therefore WE ARE ABLE TO DELIVER it to you during the lockdown period.
5 Pack. Size: 76mm x 76mm. Post-it Notes Super Sticky have a patented adhesive that means they are designed to stick securely to vertical and non-paper surfaces, including wood, plastic, leather, vinyl, glass, cardboard and most painted surfaces while remaining repositionable.
Features & Benefits
5 pack
76mm x 76mm
90 sheets per pad
Patented adhesive that means they are designed to stick secu
Sticks to wool, plastic, leather, vinyl, glass, cardboard an
Remain repositionable