Post-It Flags 684-Sh 11.9mm x 43.2mm Sign Here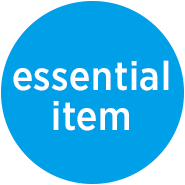 Details
https://www.warehousestationery.co.nz/product/W2213709.html
THIS IS AN ESSENTIAL ITEM WE CAN DELIVER DURING LOCKDOWN.
Product Actions
---
Product Description
ESSENTIAL ITEM: This product has been identified AS an essential item during COVID-19 and therefore WE ARE ABLE TO DELIVER it to you during the lockdown period.
Contains 4 Packs of mini sign here flags in Red, Blue, Green & Yellow. Flag size: 11.9mm x 43.2mm. Give direction with Post-it 'Sign Here' Arrow Flags - simply point out areas that need to be signed.
Features & Benefits
4 Packs of mini sign here flags
11.9mm x 43.2mm
Red, Blue, Green & Yellow
Give direction with Post-it 'Sign Here' Arrow Flags - simply point out areas that need to be signed