Acco File Fasteners 80mm Prong 2 Pieces 50 Pack Silver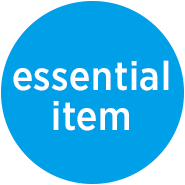 Details
https://www.warehousestationery.co.nz/product/W2216298.html
THIS IS AN ESSENTIAL ITEM WE CAN DELIVER DURING LOCKDOWN.
Product Actions
---
Product Description
ESSENTIAL ITEM: This product has been identified AS an essential item during COVID-19 and therefore WE ARE ABLE TO DELIVER it to you during the lockdown period.
For use in manilla folders. These quality 2 piece fasteners firmly secure your documents. 75mm fasteners hold up to 500 sheets of 80gsm paper.
Features & Benefits
50 Pack
80mm centre & 75cm prong
Use with manilla folders & suspension files to keep
documents secured