Bic Wite Out Grip Correction Tape 1 Pack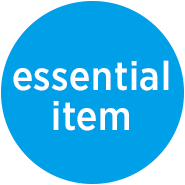 Details
https://www.warehousestationery.co.nz/product/W2581519.html
THIS IS AN ESSENTIAL ITEM WE CAN DELIVER DURING LOCKDOWN.
Product Actions
---
Product Description
ESSENTIAL ITEM: This product has been identified AS an essential item during COVID-19 and therefore WE ARE ABLE TO DELIVER it to you during the lockdown period.
The BIC Wite-Out Easy Grip Correct has a tape length, giving you 10m of tear-resistant polyester film tape and a front-dispensing mechanism to allow you to see what you are doing while you make your amends. The tape dries immediately so you can write over it straight away without wasting any time or making any mess.
Features & Benefits
Front-dispensing iconic correction tape with grip for better control
Extra-long 10m correction tape that is 4.2mm wide.
Tape level is visible through transparent body.
No drying time.