HP HP 14-Inch Notebook - 14S-CF3022TU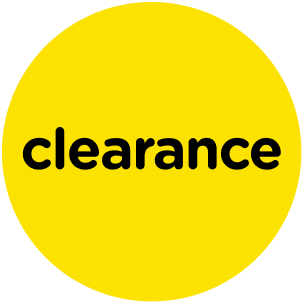 Details
https://www.warehousestationery.co.nz/product/W2702646.html
Product Actions
---
Product Description
Free Upgrade to Windows 11 (when available). Upgrade rollout scheduled to begin late in 2021 and continue into 2022. Specific timing will vary by device. Certain features require specific hardware, see https://www.microsoft.com/en-us/windows/windows-11-specifications
Features & Benefits
Processor: Intel Core i3-1005G1 1.2GHz Dual-Core
Memory: 4GB DDR4-2666 SDRAM (1 x 4 GB)
Storage: 1TB 5400 rpm SATA HDD
Graphics: Intel UHD Graphics
Operating System: Windows 10 Home 64
Display: 14" diagonal, HD (1366 x 768), micro-edge, BrightView, 220 nits, 45% NTSC
Webcam: HP TrueVision HD camera with integrated digital microphone
Connectivity: Realtek RTL8821CE 802.11a/b/g/n/ac (1x1) Wi-Fi and Bluetooth 4.2 combo
Ports: 1x USB-C, 1x HDMI, 1x RJ-45, 1x 3.5mm Audio/Mic Jack, 1x Multi-Format SD Card Reader
Model: 14S-CF3022TU
I think this laptop is wonderful I've had laptops in the past and this is just doing great. Thank you Warehouse staionary
Terrible, and extremely poor performance .... when doing nothing
One of the worst new computer experiences. This thing handles mouse clicks (no apps open, and the only function navigating the system) like they are draining the national grid. Extremely tedious you would NOT expect from a brand new computer. Am in the process of tearing it apart and upgrading the components adding more RAM and an SSD drive. Choose wisely and spend more as for a basic machine this cant handle the jandal .
Very bad purchase indeed.
Bought one of these in December 2021 and what a disaster. I don't do anything other than spreadsheets etc on it and it stalls all the time. The task manager shows 100% disk usage even when it is offline and no programs are open. I refuse to take it back to the store as it contains all my personal documents and at the price I paid I expected it to be fit for purpose. It it now with with a trusted company who will hopefully make it perform as HP should have done in the first place. My Toshiba laptop that it replaced was so much better.