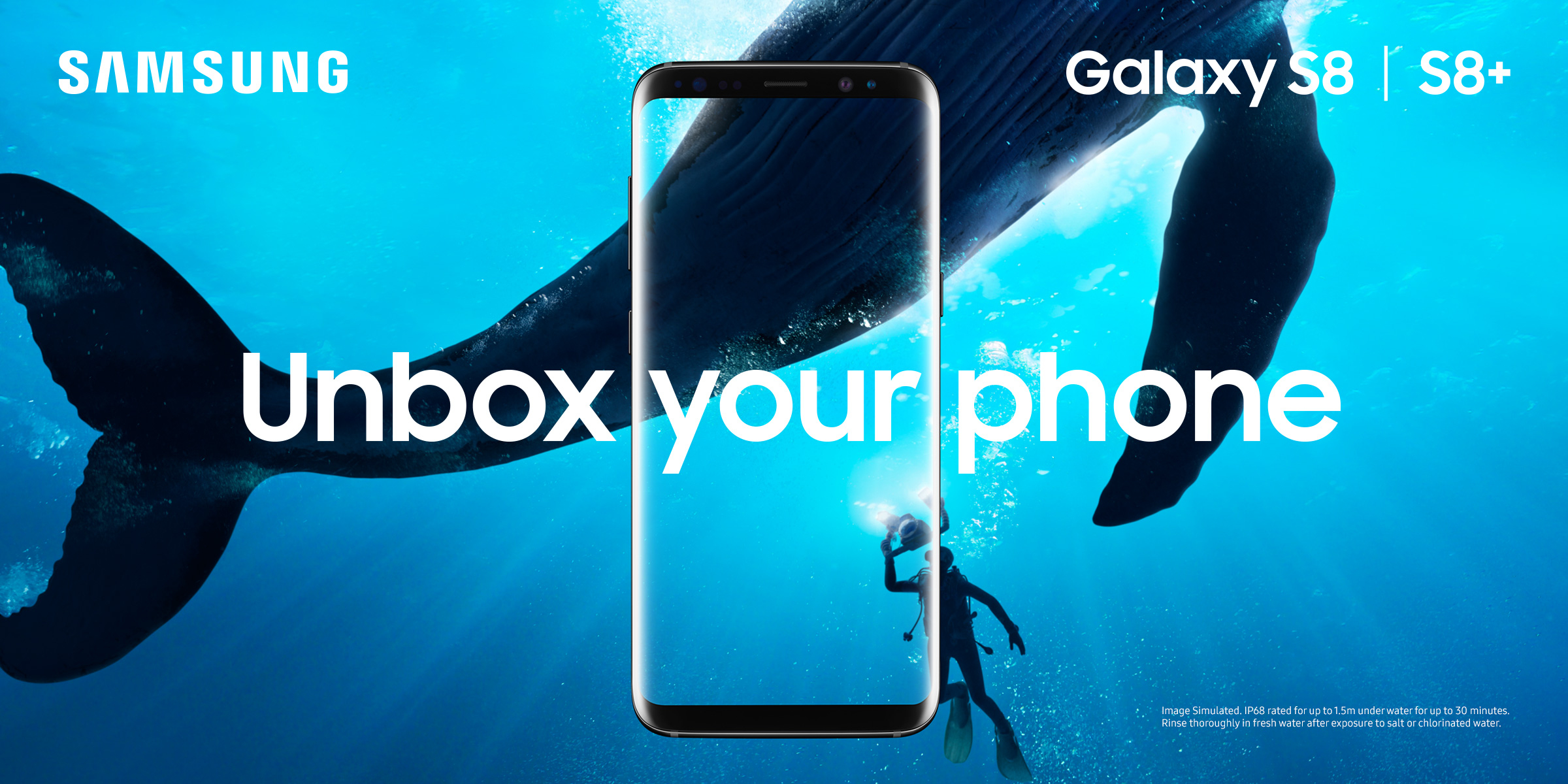 Stunning Infinity Display

The revolutionary design of the Galaxy S8 and S8+ begins from the inside out. We rethought every part of the phone's layout to break through the confines of the smartphone screen. So all you see is pure content and a discreet bezel. It's the biggest, most immersive screen on a mobile device of this size. It's also easy to hold in one hand.

Camera

Capture life as it happens with the Galaxy S8 and S8+ cameras. The front camera has been improved with Smart Auto Focus so you'll be able to take crisp, clear selfies in low light. The Smart Auto Focus tracks faces, so everyone in the shot will be in focus and the bright lens lets in more light in low light conditions.
Water and Dust Resistance

The Galaxy S8 and S8+ are IP68 certified meaning they are both water* and dust resistant. Your phone can now keep up with your life, wherever you want to take it. *Up to 1.5 meters depth for up to 30 minutes.

Fast and wireless charging

With fast charging and wireless fast charging, the hassle of having to wait for hours for your phone to charge is a thing of the past. With wireless fast charging, it's as easy as putting your phone down.* *Wireless charging pad sold separately
Bixby says hello

Its smart interface makes interacting with your device and apps more intuitive and seamless. Bixby is easy to use and works with conversational English. It also completely changes the way you search. You don't even have to ask, just show Bixby what you want by opening your camera app. It's so incredibly easy.

Iris Scanner

Privacy is important so we've increased the protection, while still making it quick & easy to access your content. Unlock your phone quickly with iris scanning and facial recognition.