Who you are and what type of business do you own?
Christine and Bill Charteris. We have been in the marketplace since 2002.
emacadamia is a macadamia nut orchard and state of the art - macadamia nut manufacturing facility. We also stock most other tree nuts. We slice and make beautiful nut pastes as well as roast and salt nuts. We supply restaurants, hotels and boutique manufacturers around the country. Individuals can buy online. We also do tours by arrangement.
What was the first thing you did when you realised the pandemic was about to affect your business?
Given the restaurants had to close we didn't have a lot of choice. Our daughter has a craft distillery – Lwf Distilling on the property, so with the restaurants closing we ended up helping her with the production of hand sanitiser production for essential workers. She put our consumer sized nut products on her site, and she helped us get on Facebook.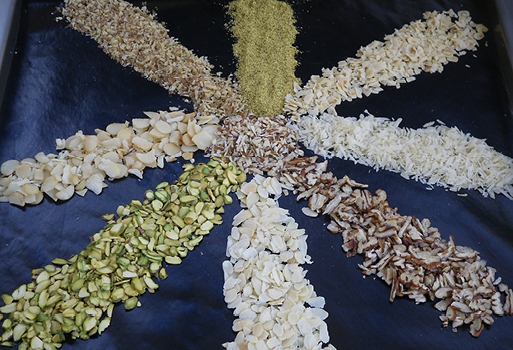 What are you doing right now that you weren't doing a month ago?
We are doing more activity on Facebook. Telling consumers about ourselves, our products and how to use them.
What challenges are you concerned about in the weeks and months ahead?
The biggest one will be that our customers, get back on their feet. So, we can continue to support them. Also, that individuals continue to look after themselves and include nuts in a healthy diet.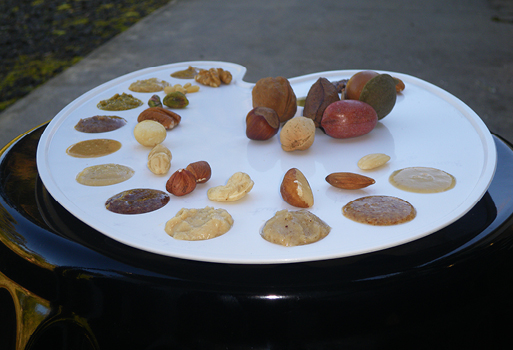 What opportunities do you see coming out of this situation?
More interest in and support of New Zealand healthy products with increased consumer sales. We have the ability to pack our premium nuts (whole, pieces, nut butters and slices) into smaller packs for people to enjoy at home.
We also anticipate reinvigorating the tours of the orchard and factory. Give people a behind the scenes look at our operation.
How can the community support your business?
By getting in touch, ask questions, inquire and engage with our Facebook and website and of course, if you're in Taranaki come to one of our events.