Who you are and what type of business do you own?
Hi my name is Gabby and I'm a Dunedin based artist. Most of my work centres around the endangered species of Aotearoa. It's important to me that there is a voice for species that are fighting for their survival. I also paint things I fall in love with along the way - our landscape, furry/scaly creatures, old houses...there's so much to love in our country!
After having my son I realised that if I was going to tell him to have a career in something that is meaningful and inspired then I'd better set an example. I've always made Art but I became really focused and made it my daily work. Being a sole trader I'm a jack of all trades. I do all my own accounting, packaging, dispatch, promotion, website building and the painting of course. All of this happens in the hours that my boy is at school and into the wee small hours most nights. There definitely aren't enough hours in the day!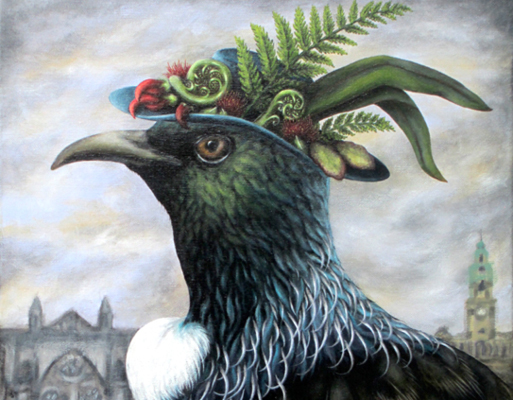 What are you doing right now that you weren't doing a month ago?
The lockdown was quite a challenge as the whole family was at home trying to work and do the school thing and my art hours basically went out the window most of the time. I'm a planner so I have a lot of new work in the pipeline and a long list of what's happening next but getting to the easel to actually paint has been difficult. Now things are returning to the 'new normal' I'm excited about getting stuck into some serious work again.
What challenges are you concerned about in the weeks and months ahead?
I rely mostly on national competitions and exhibitions to sell my work but with the lockdown all of these gatherings are cancelled for the foreseeable future. I'm now relying on social media and word of mouth to find new clients. Being a visual artist it's difficult not being able to have the art physically in front of the viewer, and I'm also missing the face to face interactions with the public.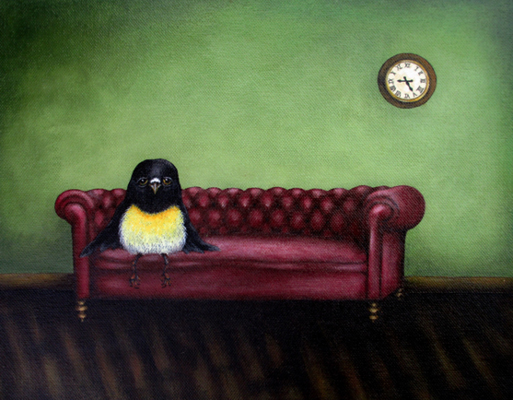 What opportunities do you see coming out of this situation?
It's really heartening to have those exchanges in conversation about our endangered species and I'm often surprised that there are so many other "bird nerds" out there who are also passionate about conservation. Since the lockdown I've definitely noticed a ground swell of New Zealanders wanting to support local makers and its these types of initiatives that will help small businesses like mine get through.