Who you are and what type of business do you own?
We are Carly and Theo Leach from Leach Studio Ceramics. We design and hand make a range of ceramic homewares in our home studio in Warkworth.
What was the first thing you did when you realised the Covid-19 pandemic was about to affect your business?
Panic bought pottery supplies! Especially lots of clay. Having enough to last us right through lockdown meant we could keep ourselves busy in the studio the whole time.
What are you doing now that you weren't doing a month ago?
With the extra time on our hands it gave us the opportunity to experiment a little bit and play around with some interesting new ideas. It also gave us the chance to reflect on how we engage with our customers, and as a result we have put together a little showroom in our workspace where we hope to start having open studio days in the coming weeks where people can stop by and say hi.
What challenges are you concerned about in the weeks and months ahead?
It's obviously a tougher world out there which will be affecting how many people are able to shop, this will likely put pressure on a lot of small NZ businesses with us included. We're doing our best to use it as an opportunity to try a few new things and hope to make it as positive for us as possible.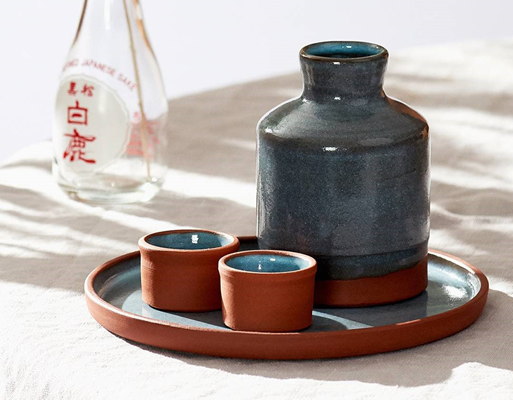 What opportunities do you see coming out of this situation?
Already we have seen a lot of support from people wanting to get behind and support small local businesses, especially those with products made in NZ. We hope to see this trend continue as New Zealanders really get to know the diverse range of quality products that are made right here.
How can the community support your business?
Keep supporting local. Keep buying NZ made. Come and visit us at our open studio days, we'd love to see you there. See our instagram or website for updates from us.