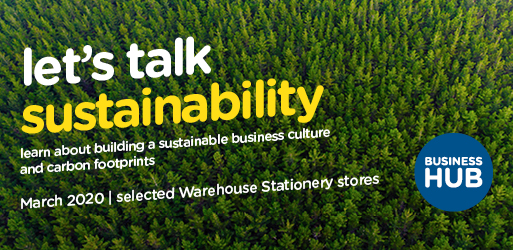 Due to the unavailability of one of our speakers, we are unfortunately having to reschedule our event on March 25th. We appreciate your interest in attending the event and apologise for any inconvenience this change may have caused. We look forward to informing you of a revised date in due course and hosting you then.
Speakers
Tom Kelly
Tom is the Environmental Initiatives Manager for The Warehouse Group. In his role Tom is responsible for delivering the business' ambitious 2030 emission reduction targets, establishing a robust and transparent emissions reporting framework, engaging with internal and external stakeholders on environmental policy and driving The Group's ongoing carboNZero certification. Tom has developed The Group's first Active Emissions Reduction Programme – a multi-year environmental performance improvement programme – responsible for integrated and portfolio-wide action on emissions reduction. Before starting his role with The Warehouse Group, Tom worked as Head of Sustainability Solutions within the property sector delivering projects for National Australia Bank, Australia Post, and working closely alongside the likes of New Zealand Post, Westpac and Auckland Council. Tom is an Advisory Board member of Great South and is a P-Tech Program mentor helping young, disadvantaged New Zealanders prepare for careers in STEM.
Yi You
Yi is a Sustainability Manager for The Warehouse Group, driving the company's energy efficiency programmes, carbon emission reduction strategies and transition towards a circular economy. He is also responsible for delivering waste minimisation initiatives within the Group, a function of his role which has earned him the nickname, "the Rubbish Man". Before joining The Warehouse Group, Yi worked as a waste minimisation consultant in the waste industry and public sector, assisting companies such as the Accor Group, Auckland District Health Board and Countdown NZ to achieve their sustainability targets.
Ronja Lidenhammar, Senior Technical Account Manager, Toitu. (Petone session only)
At Toitū Envirocare, Ronja Lidenhammar assists government organisations and companies across a range of sectors improve environmental performance, develop sustainable business practices and improve energy and resource efficiency. She is also a member of Al Gore's Climate Reality Leadership Corps.
Sophia White, Sustainability Advisor, Toitu. (Christchurch session only)
Sophia White is a Sustainability Advisor for Toitū Envirocare. She currently leads clients in projects focussed on understanding and aligning business to the United Nations Sustainable Development Goals and is a key member of the technical team providing clients with low carbon solutions. Sophia practices what she preaches by being an ambassador for sustainability and climate action in Christchurch: she is Chair of the Board of the Christchurch Envirohub, a council member of the Canterbury Workers Education Association and a local Climate Reality leader.
Phil Jones, Sustainability Advisor, Sustainable Business Network. (Auckland session only)
Phil is a skilled and versatile environmental and sustainable business consultant, with a background in commercial project management and systems analysis. He has helped many organisations understand impacts, develop strategy and take action, in areas including carbon, energy, waste, water, procurement, compliance and reporting.