Paper Buying Guide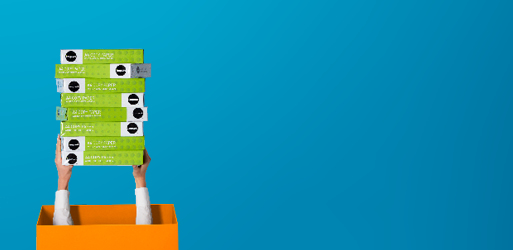 Buying Guide for Copy Paper
Paper sizes
The most common copy paper sizes are A3, A4 and A5 but we also print in larger sizes including A0, A1 and A2 and small sizes including A6, A7 and A8 via our Copy Centres.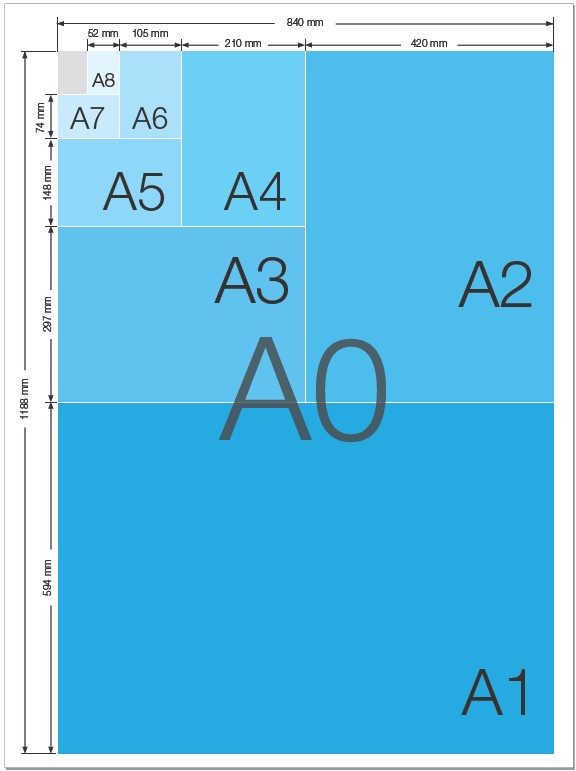 Photocopy Paper
There are a range of different types of finish available to suit your printing needs.
Presentation Paper
We offer a range of presentation paper including inkjet, colour laser and digital laser paper.
The brands we have available include HP, Colour Copy and Navigator.
HP presentation paper comes in colour laser and inkjet.
HP colour laser paper is high performance paper used for colour printing and copying. It is very smooth for sharp colour images and is high opaque for two-sided printing.
HP Inkjet paper is high performance paper for a bolder, brighter, colour printing and has ColorLok technology for brighter bolds and bolder black printing. It is PEFC certified and has special surface enhancements for superior colour imaging with a smooth silky finish.
Navigator presentation paper is FSC Certified and has a EU-Ecolabel. It has excellent opacity to avoid show through and print through.
Colour Copy offer digital laser presentation paper which is PH neutral and has special surface treatment for good colour reproduction. It has an FSC Mixed Credit, is Elemental Chlorine free and ISO 14001 Certified.
Coloured paper
Our coloured paper range ranges from 80gsm to 120gsm depending on your printing needs. For everyday use paper of 80gsm would be suitable and 100+ gsm paper is used for reports, colour presentations and important documents.
We offer a range of different coloured paper for presentation and use on art and craft work.
Our Trophee coloured paper is a popular coloured paper option which is ideal for direct mail, brochures, home and office as well as art and craft.
We also offer tints which are ideal for fliers, leaflets, reports, presentations and faxes.
Photopaper
We stock photopaper in a range of different brands ideal for printing out your photos.
Our main brands include Canon, HP, Brother, Avery and Epson.
The most popular types of photopaper we stock are matte or gloss finish, which are your normal photo paper finish options.
Matte Paper
Matte copy paper has a light coating and is smoother than uncoated copy paper. It adds some contrast to photos and images to make them stand out more.
Gloss Paper
Gloss paper is thicker than standard copy paper. It is often used for photos, posters, brochures and marketing materials.
We offer paper for printing photos via the popular HP Sprocket as well. (link to product)
Paper Weight (GSM)
Paper weight is measured in grams per square metre (gsm). For everyday use 80 gsm is the standard paper weight and 100+ gsm paper is used for reports, colour presentations and important documents. For full colour printing and big jobs you would want to use at least 150gsm.
Paper Whiteness (CIE)
Paper whiteness is measured by the amount of the light that reflects of its surface and then rated as a CIE number. The higher CIE, the whiter the paper. For high quality, black and white printing, you would want to use paper with a CIE of at least 160.
| | | |
| --- | --- | --- |
| Purpose | Weight | Whiteness |
| Everyday | 80gsm | 155-165 CIE |
| Presentation | 100-135gsm | 160+ CIE |
| Speciality | 160-300gsm | 160+ CIE |
Paper choices
Recycled:
Recycled copy paper is better for the environment especially for higher percentage recycled paper and helps conserve trees.
FSC:
The Forest Stewardship Council (FSC) works to promote responsible forest management across the world. Paper with an FSC logo indicates that the paper is made from responsibly sourced materials.
PEFC:
PEFC, the Programme for the Endorsement of Forest Certification, is a leading global alliance of national forest certification systems. As an international non-profit, non-governmental organization, they are dedicated to promoting sustainable forest management through independent third-party certification.
Also, remember to think before printing every page – if you don't need every page of something printed then choose to only print the pages you do need. If something can be printed double sided opt for that to help conserve paper.