Download Conference Cards Word Template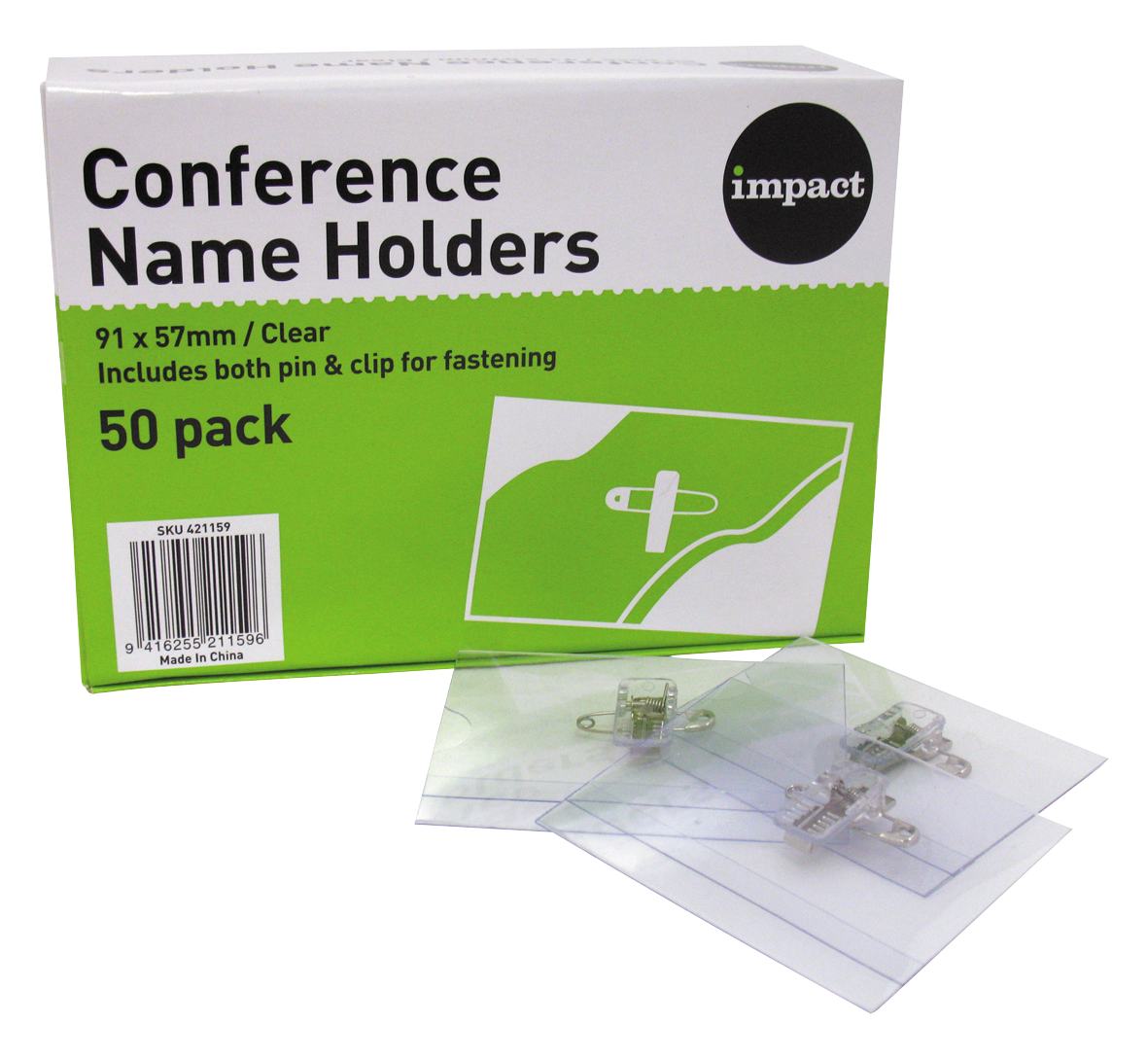 Create professional name badges quickly and easily using a pre-formatted A4 template that is compatible with our Impact Conference Name Badge Holders which require 91mm by 57mm card inserts.
Note: The template requires that you have Microsoft Word installed on your computer.
To use, follow the steps below:
Download the template using the link below
Open the template in Word.
Click on the text 'Insert Name Here' and type the name of an attendee.
Repeat this for each attendee
Print your cards (if you want to use thick card, you may need to use the bypass tray of your printer)
Download the A4 Word template here.
For a really professional look, choose your card from our extensive range.