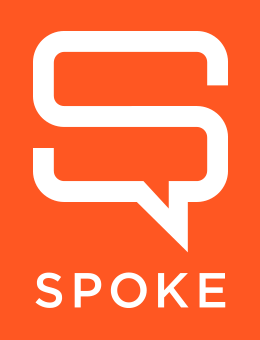 Spoke turns mobile phones into a professional business phone system that everyone loves.
All you need is a mobile phone. No hardware, no wires, no complicated setup.
Everything you need - just simple to use.
Better customer experiences, happier employees, significant savings.
Spoke is simple for employees to use, yet powerful enough to delight your customers.

Connect Employees

Connect Customers

Improve Productivity